Famous Tall Ladies (5'10" or taller)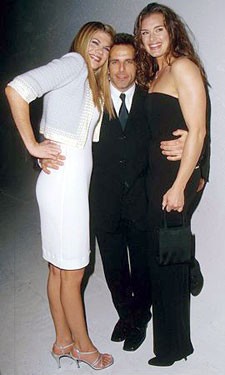 This is a much viewed section of tallwomen.org. Does it help to be a tall woman if you want to become famous? Well, judging from the list below it certainly won't do you any harm.
As I keep saying: "The sky's the limit. Virtually!"
For more on "celebrity heights" visit www.talltask.com, www.celebrityheights.net or www.celebheights.com
50ft and over
---
Over 7'0" (Back top)
---
---
Kara Wolters is 6'7", beautiful and is married to a guy who is 6'2". She also runs the Kara Kares Foundation - "The Kara Kares Foundation has recently dedicated its efforts to raise money for a cause very dear to the Wolters family. Kara's mother passed away over a year ago after battling lung cancer for 2 1/2 years."
The Recht Sisters Ann and Claire (both 6'7") were contesting the "tallest living female twins" tag. They have been recognised by Guinness as the tallest recorded female twins. Another Recht link.
---
---

Kim Blacklock at Caroline's on Broadway
---
---
Gorgeous Model Michelle Norkett is 6'3" and "working on Epilepsy awareness and fundraising ideas to benefit the research and to find a cure for this disease." A great cause if you ask me. Michelle tweets here.
---
---
Tennis-Goddess and five-time Wimbledon Champion Venus Williams is 6'1 1/2"
---
---
Former British discus-thrower Dr. Shelley Parr (formerly Newman) is 5'11 3/4" and very attractive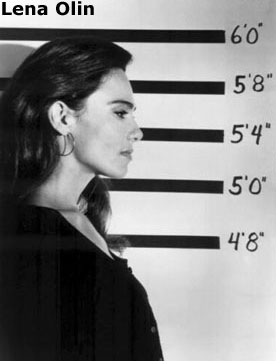 ---

Michelle Obama with 7'8" Igor Vovkovinskiy