Alloy Apparel
Tall women's jeans and pants with up to 39 inch inseams
Alloy Apparel have enhanced their focus on ladies with longer legs: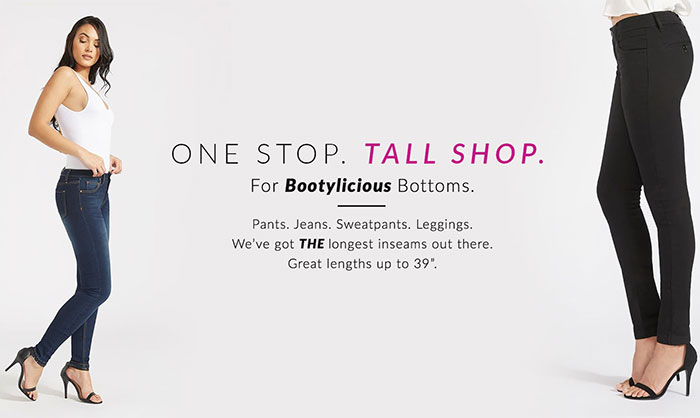 Their slogan "We've got Tall covered" shows a welcome focus on clothing for tall women. Alloy Apparel have always had a great choice in long jeans and pants, but now they are really going for it. All I can say is: "Well done, Alloy Apparel".

On a sad note: They no longer offer footwear in large sizes. But then there are plenty of options out there.
Alloy Apparel strives to empower all Tall Women across the world to love their height and feel confident in their own skin. We recognize Tall comes in all shapes and sizes. We are proud to offer the latest trends in extended sizes, long inseams, and plus size options! Additionally, our brand is known for its quality pants and stylish denim at affordable prices. Embrace your uniqueness, celebrate your long legs, stand tall and proud.