Hello!
My name is Hannah Eko, I'm currently Miss Tall International (http://tall.org/the-current-miss-ti/) and hosting a Tall Women in High Heels Flash Mob. The event co-organizer is Bree Wijnaar, who authors The Tall Society blog/Instagram.
The event is being held at Grand Central Terminal in NYC, May 16th, 2015. It is open to women 5'9" and taller (without heels). All ladies are to wear a red dress and heels of any height.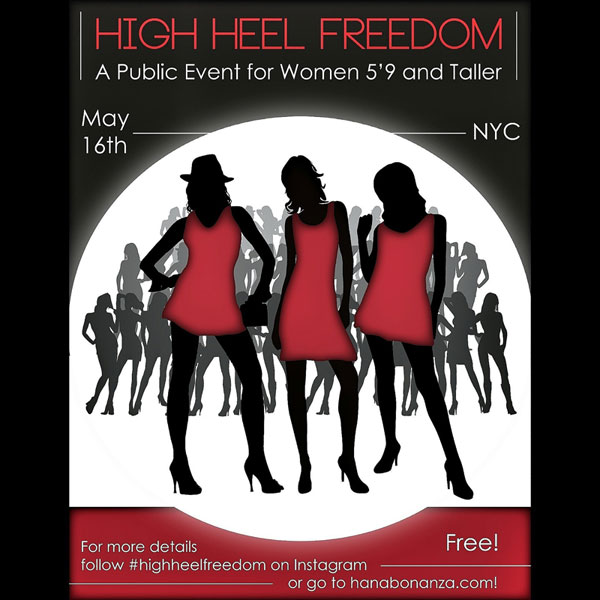 Further details and RSVP are here:
http://www.meetup.com/Tall-Woman-in-High-Heels-Flash-Mob-NYC/events/221668445/?a=ra1_te
The event hashtag is #highheelfreedom.
At 3 pm, all participants will freeze in place for 3 minutes. Some will be holding signs with tall commentary. It's going to be a lot of fun!
Regards,
Hannah
This email address is being protected from spambots. You need JavaScript enabled to view it.