WideWidths.com
Large size women's boots in up to US size 13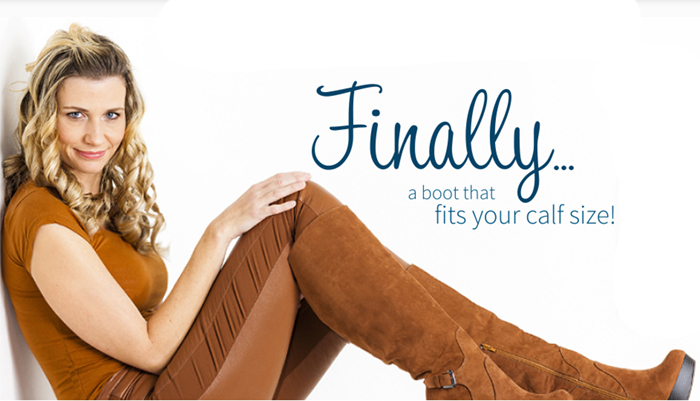 Sitewide Sale Plus an Extra 25% Off All Wide Calf Boots -- Use Coupon Code PDAY25
The fine print:
Use Coupon Code PDAY25 at checkout to apply the discount. Cannot be combined with other offers or applied to previous purchases. Discount excludes any applicable shipping or tax charges. Coupon expires February 20, 2017.
As always, our Terms and Conditions restrict the use of WideWidths.com brand and trademark terms as well as +coupon variations.
Don't forget, our new website features a new and improved calf measurement tool!
Highest Quality & Fashionable Women's Wide Calf Boots That Fit!
SHOP NOW for the BIGGEST SELECTION of the LARGEST CALF SIZES ON THE INTERNET!
EVERY boot on our website comes in wide calf sizes
FOUR CALF SIZE CATEGORIES (to Super Plus®)
EXPERTS in hard-to-fit WOMEN'S WIDE CALF BOOTS - CALF SIZES TO 24 INCHES!
WIDE FOOT WIDTHS TO SIZE 13WW!
QUALITY NAME BRANDS such as Rose Petals, David Tate, Naturalizer, Ros Hommerson (and private labels too!)
Yahoo 5 Star Customer Service and 30-Day Money Back Guarantee