Alyssa Vermell is the answer to every tall woman's fashion question... where can I buy fashionable apparel that will fit my frame?
Alyssa Vermell will be the new Fashion Destination for Tall Women. The place where every woman who shops here will finally know, that Tall is Beautiful. First, let's meet Ashley! The Founder/CEO of Alyssa Vermell Apparel!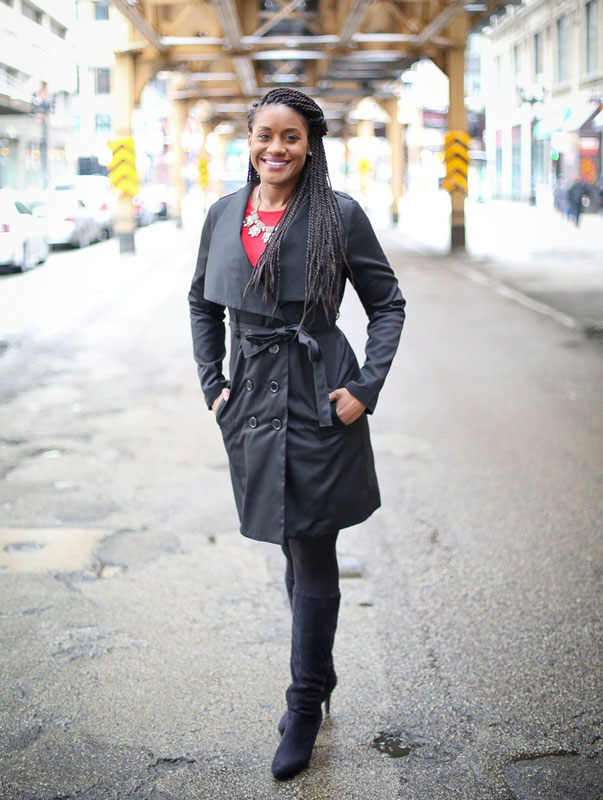 At 5'11.5'' (ok ok I'm 6 feet tall) I have always struggled to find clothes that fit my tall frame. I played sports throughout high school and college so I was able to skirt through life wearing work out clothes and a basketball uniform. But when it came to clothes for work, special occasions, or even a date night I usually came up short. Literally. Jacket/shirt sleeves were never long enough, tops usually never fit my torso, and my pants always made it seem like I was preparing for a flood! At one point, I actually started wearing Men's jeans because there were no Women's jeans that offered a 36in inseam! I did what I had to do, but I never quite felt beautiful in what I was wearing.
Fast forward a few years when I graduated from college (Georgia Tech, ISyE '08) and started working in Corporate America. I was still faced with very few clothing options. I went to some of the big box retailers like the Gap and New York and Co but their selections for tall woman were quite basic. Boxy black and grey pants and jackets and cardigans that made me look quite dowdy! (a top 5 fear of 22 year old) This had to change! I just couldn't believe that this was my fashion fate! Tall women should have the same opportunity to love what they wear just as much as anyone else! So as I spent my days developing medical devices and innovating new products at my corporate job, I spent my nights attending Fashion Design school and thinking about how to turn my dream of creating a Tall Woman's fashion empire into a reality.
Fast forward a few more years to 2015. After four years and tens of thousands of dollars of my own savings, I am finally ready to launch my first line for Alyssa Vermell!!! I started with some wardrobe staples that all tall women need but as the business grows I will develop more designs.