Name: Sarah
Birthday: December 2nd, 1984
Height: 6'1"
Location: Germany
Hi, I am Sarah. When I was younger I always kind of felt like a giant. I have always been the tallest person everywhere and had very short and skinny friends. And I still cannot believe how often adults discriminate against tall children e.g. by giving unfriendly comments and being rude in general. As teenager I started to suffer under the weird norms of the clothing and shoe industry. I got used to wearing sport shoes and sadly had to put my dresses and skirts into the back of the closet. It was especially hard when I went to dancing school or my confirmation and all the other girls had gorgeous shoes but me. So the hunt for really nice shoes and the constant frustration because of the situation have always been a topic for me. In 2012 I finally had enough. I quit my job and went head over heels into the shoe business. I am now the proud owner of a shoe store and an online shop for women's shoes in large sizes, sizes 40-47 (UK 7-12) :)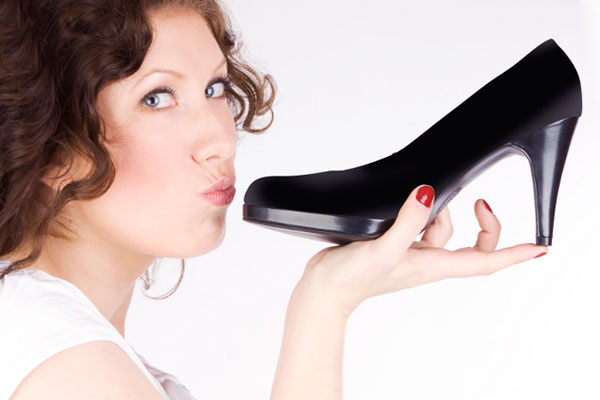 My motivation is that no one has to feel the way I did, that every woman can find really nice shoes in her size, that she does not feel weird or frustrated, but just can enjoy to go shoe shopping. I am working all the time, I do everything on my own from cleaning, accounting, marketing to sales and customer service. It is a lot, but I love it - Schuhe Grossartig, my shoe store, is my baby! :) It is so nice to see all the really happy faces and get all those nice and thankful mails or postcards.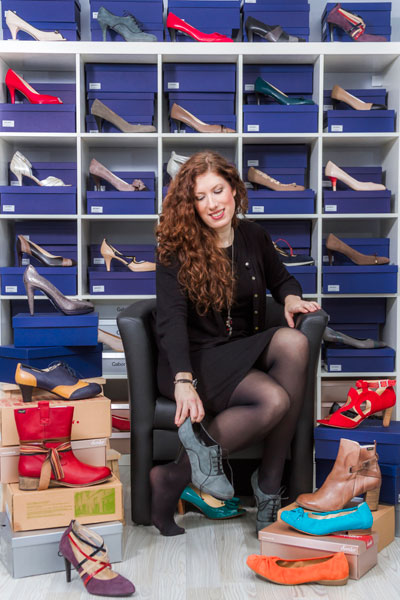 My customers are often overwhelmed and sometimes really unable to cope with the situation that there is more than one pair of shoes which fits and which they really like. It is just adorable to watch that. Over the years I in general started to feel better and then really well about my height. And as you see if it wasn´t for my height and therefore big feet I would not live my shoe paradise dream as I do now!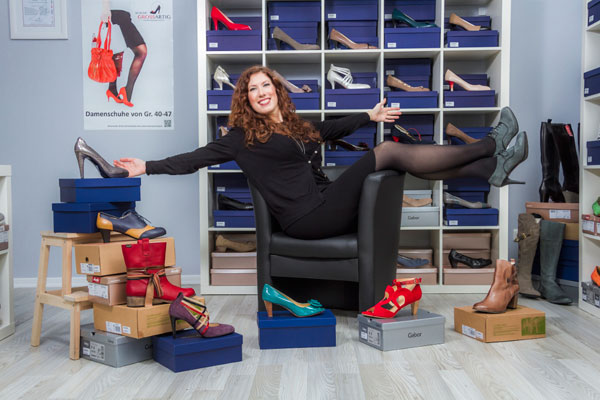 So keep your heads high, tall is beautiful and gives us a whole load of possibilities others do not have! In the end I would like to give a quote from Stuart Weitzmann which perfectly fits to us long legged ladies ;) "Nothing has man invented yet that will do a better job than heels at making a good pair of legs look great, or great ones look fabulous."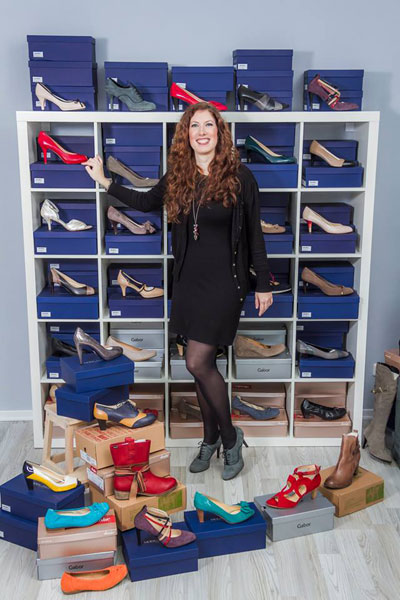 Viele liebe Grüße aus Essen
Sarah